Halo
SECRET HIDDEN HALO HAIR EXTENSIONS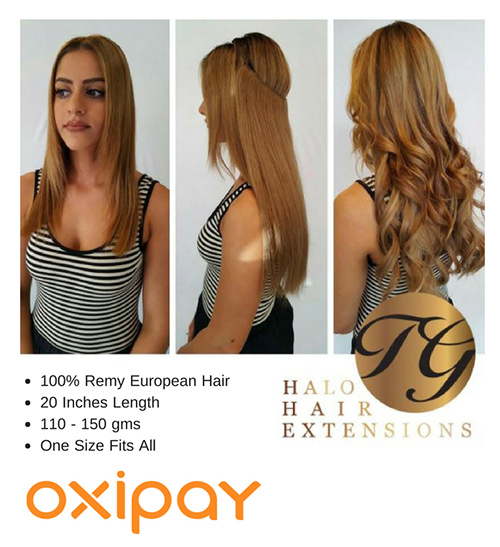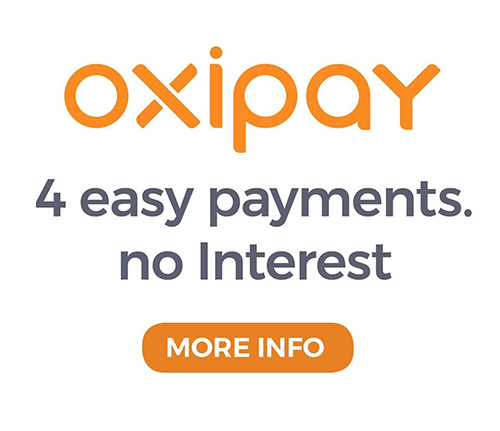 Melbourne Human Hair Extensions welcomes you to the exciting world of the Secret Hidden "Halo Hair Extensions System"
incredible
Have you heard about
the incredible Halo Hair Extensions?
Also referred to as 'Secret Hair Extensions' or 'Hidden Crown Extensions' the Halo is the newest and most exciting product in our range of Hair Extensions.
How does it work?
Rather than explain, we think you should scroll down and watch our video. You will be blown away by how simple the Halo Hair Extension is to apply and how effective the result is.
Why choose TG Hair Extensions for your Halo?
Our Halo is made from 100% Remy Human Hair NOT synthetic hair.

Our Halo has an adjustable, transparent wire which is not visible and can be adjusted to fit the size of your scalp.

Our Halo also has inbuilt clips which have been included to ensure that the piece is tightly fastened to the scalp.

Our Halo take less than 60 seconds to apply.

Our Halo can be removed in as little as 10 seconds.
Want to know what colour to choose?
Visit our Colour Page and give us a call on 0439 349 946 to discuss.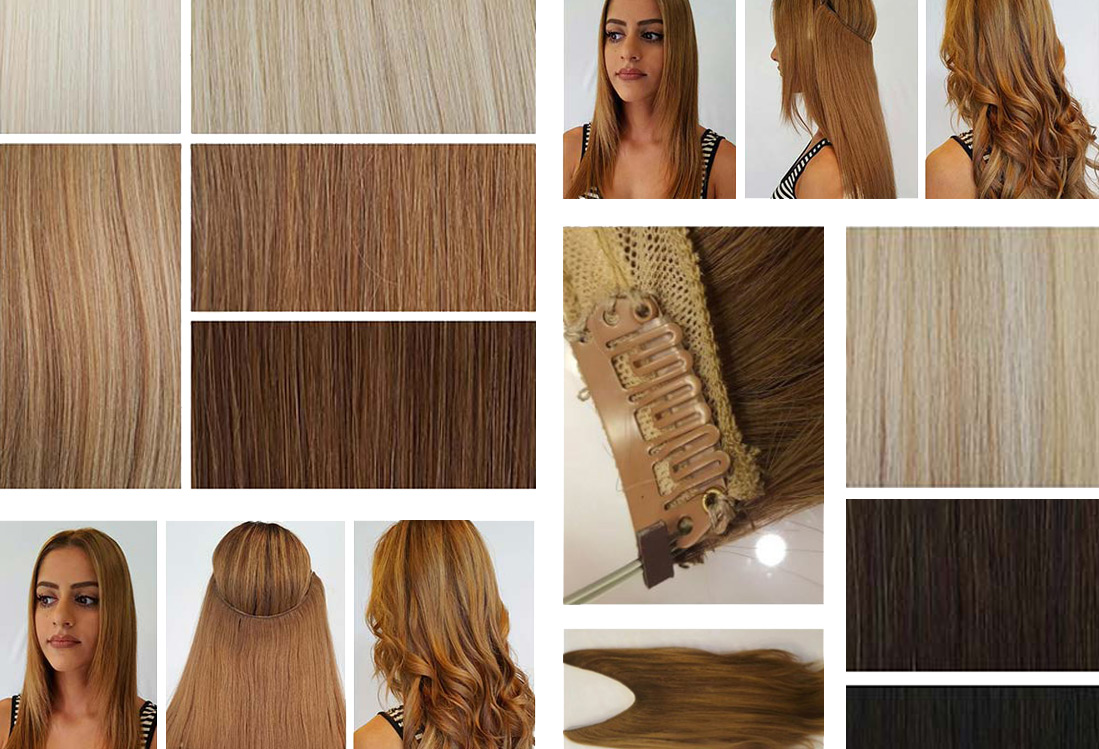 HALO HAIR EXTENSIONS FAQs
What type of hair is the Halo Hair Extension made from?
We use 100% Remy European Hair. The hair is double drawn and there are no wispy ends. The Halo is 110 grams in weight and consistent in thickness from roots to ends.
Can I order a thicker Halo Hair Extension?
Yes, we custom make the Halo to your specifications. We can add weight (beyond 110 gms) if you require a thicker Halo.
Can I order a Halo Hair Extension for two toned highlighted hair?
Yes, we can mix and match colours to create any colour combination.
How long will the Halo Hair Extension last?
Over 12 months. The better you take care of your Halo Hair Extensions, the longer they will last. We recommend that you treat the hair as you would permanent Hair Extensions or your natural hair (see our aftercare page).