Custom Made Ponytail Hair Extensions Range
Best Quality Remy Hair Ponytails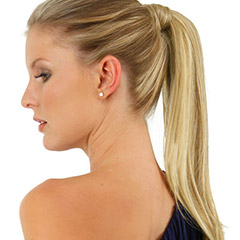 applied in under 60 seconds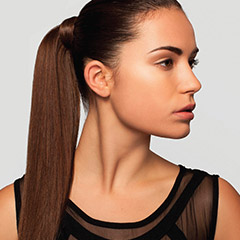 for those not wanting permanent extensions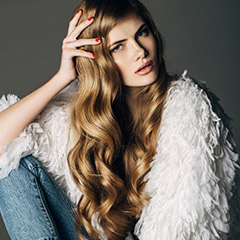 simple application and removal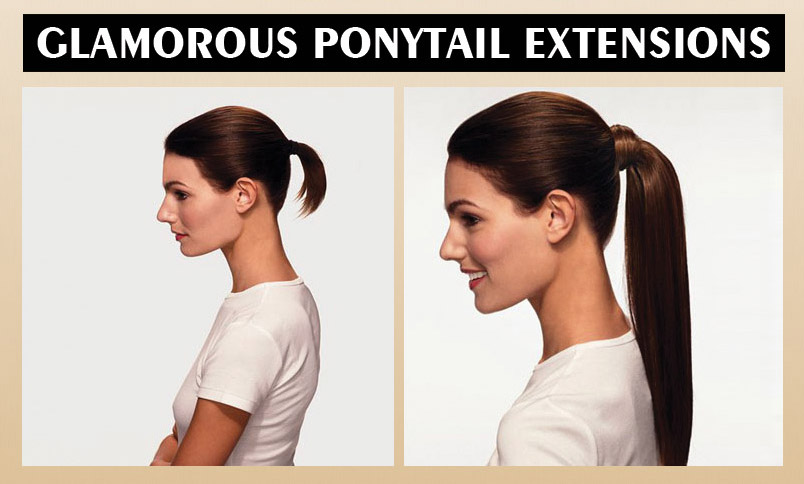 PROS & CONS of our Custom Made Clip In Ponytail Extensions
Simple to Use – rather than applying rows of Weft Hair Extensions and then trying to achieve a perfect ponytail, you can work with one piece. This ensures that you can seamlessly create a ponytail in seconds.
Price – if price is a determining factor, then clips in Ponytail Extensions are the perfect solution. They are almost half the cost of more permanent solutions and you can extend their life well beyond 12 months, as you will not be wearing them as regularly.
Quality – we have used the same 100% Remy Human Hair to create our Ponytail Hair Extensions as we have for our more permanent range. Our exceptionally soft and silky hair looks nothing like some of the cheap synthetic ponytails that are available in the market.
Colour Range – in most salons / online stores you have the choice of a limited colour range. Using the same hair that is used for our permanent Hair Extensions range, allows us to offer you a more extensive range of Ponytail Hair Extension colours.
Want an alternative to permanent Human Hair Extensions?
Here are the reasons why you should consider our range of Custom-Made Clip In Hair Extensions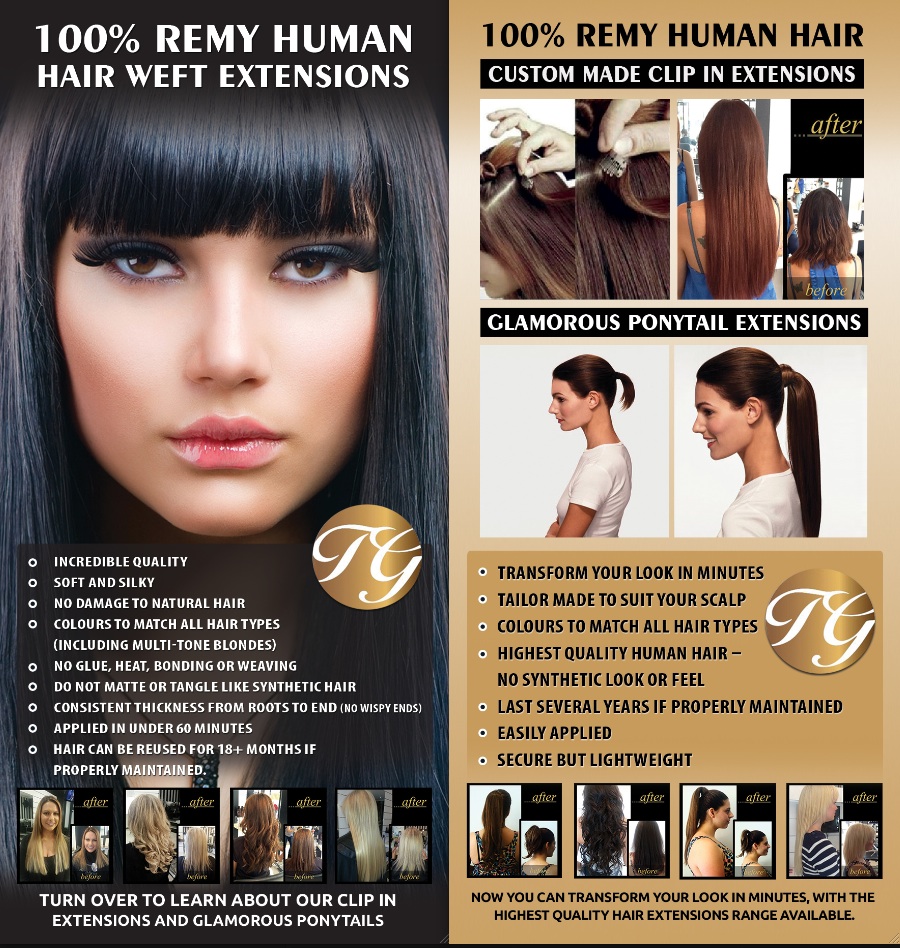 How to apply our Custom-made Ponytail Hair Extension
Create a ponytail using your natural hair.
Tie the ponytail up using a regular hair elastic.
Using the small comb clip that is attached to the Ponytail Extension, secure the piece the top of your natural ponytail.
When the Ponytail Hair Extension feels secure and tightly fastened to your natural ponytail, wrap a small section of the Ponytail Extension around the ponytail and secure with a bobby pin.