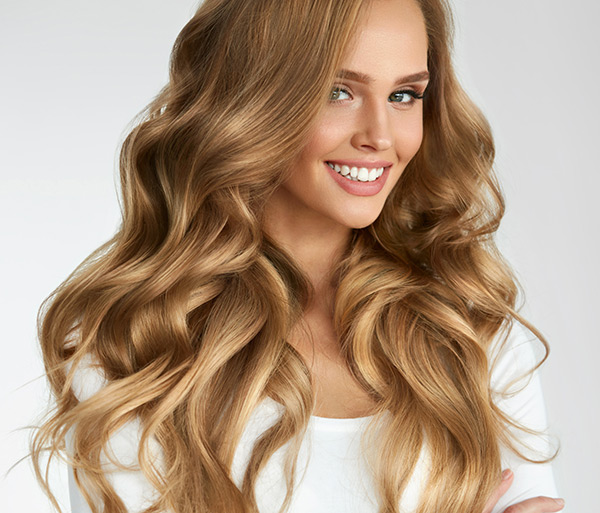 Why Human Hair Extensions Are So Popular?
Human Hair Extensions have gained so much popularity. I mean, who would not want to achieve the perfect look? Society has often associated the sight of long and full hair to youth and beauty. The amazing fact is that you can achieve any look without damaging your natural manes.
Do you remember the celebrities you ogled and crushed on with their different haircuts and hairdos? I will tell you a little secret. Most of these looks can be attributed to the magic of Human Hair Extensions! It satisfies your hair obsessions whether it is just a simple haircut or a fashion hair colour. Guess what? It has even become cheaper and more affordable than ever before.
It's been said that Human Hair Extensions date back to the time of the Egyptians, so it has been in use for as long as we can imagine. But why have these suddenly gained more popularity and traction in the past few years? Well, the answer to this million-dollar question will be discoursed at length in this article.
Did you know? Many of us (about 60-70%) are never really satisfied with what our hair looks like. It could be the split ends or the scantiness, but irrespective of how we feel about our hair, human hair extensions can seamlessly blend with our natural manes; giving that classy look you can only dream of. This is funny, but some of us even use Human Hair Extensions to increase the hair length as our hair seemingly refuses to grow as long as we would love.
Hair Extensions also increase the volume of your natural hair; making your hair look thicker and shinier than they really are. The beauty of Hair Extensions is that you can instantly grab the look you desire. You do not have to wait years for your hair to grow before you can look the way you want to.
Another reason behind the popularity of Human Hair Extensions is the ease of styling you get to enjoy. You can adorn different styles for different occasions without having a completely new hairdo. On a Monday, you can wear a fringe, and the next day a ponytail; thus re-inventing yourself and surprising both yourself and others around you. Hence, they are a non-committed form of testing out various styles and colors. This goes to show that you can have any color you desire, making it look more like your natural hair without any artificial color being added to your natural hair. It basically helps you get your funk on!
Don't have the energy to wake up early and go through the rigorous process of making a different style? Or perhaps you have your hair-horror story? I mean, you walk in confidently into the hair salon with high expectations for a teeny little trimming off your hair and you get a weird look for a finish. The horror makes a shudder run through your bones. It happens to the best of us! One moment you walk confidently into the salon and come out wishing you could use a scarf to hide the look of your hair. Lucky for you, hair extensions can easily fix this problem and help you out after a bad haircut or unsuccessful coloring attempt. Using clip-in hair extension, for example, will help you rock longer locks without hindering your real hair growth.
It can be quite frustrating when your hair doesn't grow past a certain level. Well, Human Hair Extensions could be the answer to your prayers. It is also a positive alternative for persons who are undergoing chemotherapy or any medical condition that results in temporary and permanent hair loss.
Hair Extensions offer variety and spice up your hair-do.
Did I also mention that the Hair Extensions at Melbourne Human Hair Extensions can be tailored to your preferred length? They can be short, medium or long. You can also have them curled, weaved or even straightened.
Furthermore, older women are not left behind by this trend. Women of all ages are bringing the sex back into sexy with the use of Hair Extensions. Yes, they are blending Hair Extensions with their thinner hair, making them look years younger.
Hair Extensions are being used by all types of women. From the regular girl next door, to models on the runway and to celebrities on the cover of a magazine. Why wouldn't they? The new look it gives them leaves them feeling confident and beautiful!
However, it is necessary to research and understand the different types of Hair Extensions on the market and this is where your Hair Extensions leaders Melbourne Human Hair Extensions can help. We can guide you and provide you the advice you require. We are simply a phone call away.
The crux of it all is, regardless of whichever Human Hair Extensions technique you decide on, it is critical that you visit a professional stylist who specialises in Hair Extensions. If you are looking for the best Hair Extensions specialist in Melbourne, then look no further. Phone Melbourne Human Hair Extensions today on 0439 349 946 and we can assist with your Weft Remy Human Hair Extensions, Tape Hair Extensions, Clip In Extensions, Ponytail Extensions and Halo Extensions needs!